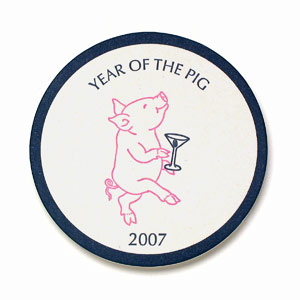 They Came,
throughout 2007,
and I Heard,
as I do always try to.
but Just in case you haven't,
or didn't yet,
Here to hear are the ten discs
(listed strictly alphabetically of course)
that I most urge your ears immediately upon…
1. DEBRIS Static Disposal
(Anopheles Records)
2. THE DOUGHBOYS Is It Now?
(Ram Records)
3. THE FREDDIE STEADY 5 Tex Pop
(SteadyBoy Records)
4. THE LICKITY-SPLITS Another Taste
of the Lickity-Splits (Lickity-Splits)
5. LOLAS Like The Sun
(Jam Recordings)
6. THE MODD COUPLE Daze Gone By
(Modd Couple)
7. JACK PEDLER Let's Get Nervous!
(Race Records)
8. THE SPRAGUE BROTHERS
Best of the EssBee CD's Vol. 2 (El Toro Records)
9. THE SQUIRES OF THE SUBTERRAIN & BIG BOY PETE Rock It Racket (Rocket Racket)
10. ROBIN STANLEY Chronic Empire
(Creative Artists)
…and,
For all of those
who like to read as they rawk,
Uncover even more
about 07's Top Lost Grooves
Right HERE !!