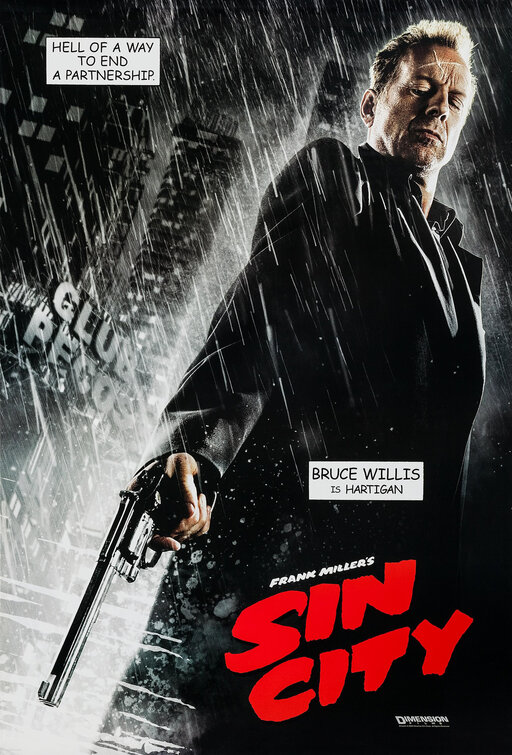 What a waste of talent and technology.
Sin City comes onscreen as initially striking and innovative, but soon turns redundant and anti-human and, worst of all, boring. How many impalings, decapitations, severed limbs, and newfound, blood-spurting orifices are we supposed to suffer before we notice that, amidst all the incredulous plot lines, bared breasts, and sometimes admittedly amazing cinematic flourishes, stunning mediocrity has taken over? Unfortunately, like the movie's many victims, despite being shot again and again and again, the movie just keeps on going.
Directors Robert Rodriguez, Frank Miller, and "special guest director" Quentin Tarantino, proven talents one and all, have effectively transferred Miller's Sin City comic book to the screen — but why? In having done so, the filmmakers have accomplished the cinematic equivalent of "recreating" the Eiffel Tower and planting it in Las Vegas.
"Wow" soon gives way to "So?"