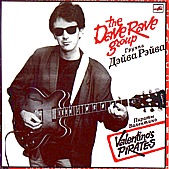 What ever happens
when the Dave Edmunds of Canada
reunites with, yes, the Nick Lowe of Canada
right there On Stage again ?
In order to kick straight off
the Sixth annual New York
International Pop Overthrow
Festival to boot ??
For the answer to these,
and oh So many other merry musical questions,
simply Meet Us at around 11 PM
on the night of Thursday, November the 9th
within The Baggot Inn,
right there at 82 West 3rd Street
in Greenwich Village.
MANY splendid Seconds of Pleasure are guaranteed for all !!